Julie Bertin, the ex-girlfriend of Benoît Paire, attacked the French tennis player on social networks, denouncing his attitude to his license.
The ex-girlfriend of Benoît Paire (33), Julie Bertin, poured out on social networks a few weeks after her breakup with the French tennis player. On Instagram, the former reality TV candidate denounced the behavior of the 92nd player in the world, especially with other young women.
"I want to remain silent, I want to protect certain things but I am certainly not a buffoon, even less when I leave time for the person to refocus supposedly on his sport, but he prefers to send DM all the girls and give them dates in secret. I never talk you know, but here I am on the verge of exploding. Don't come and ask me the question again, I don't want to have anything or hear anything anymore. this person. You warned me, I didn't listen to you. I fell 58 stories in freefall," she wrote.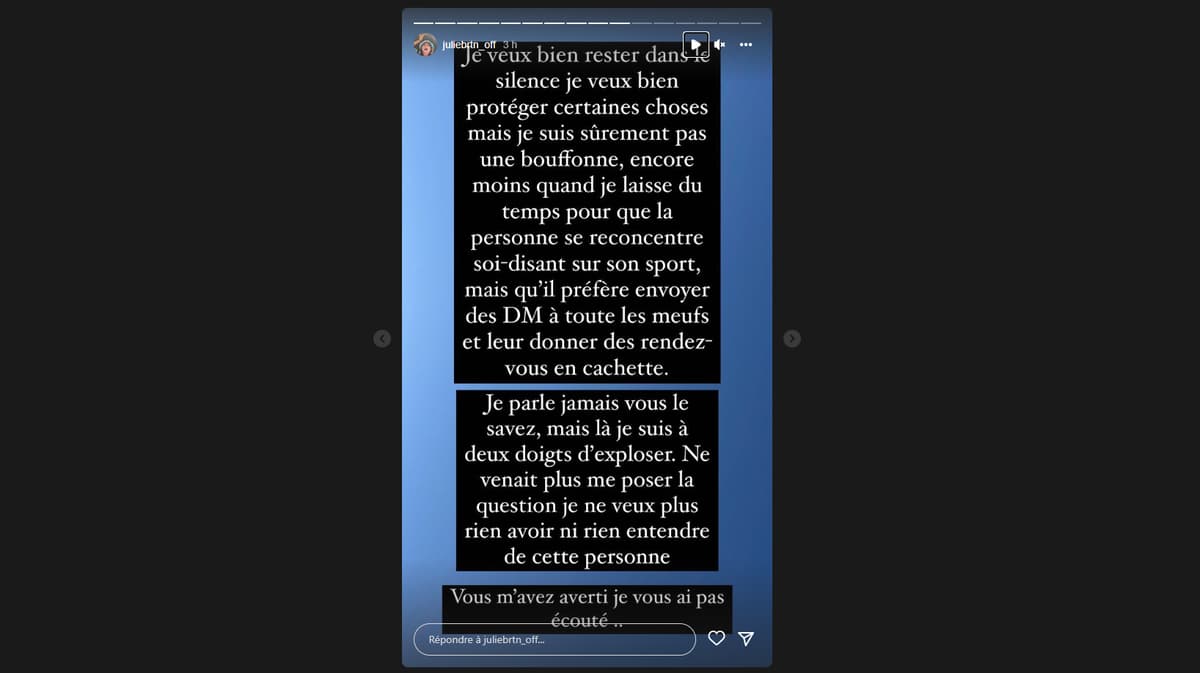 A very difficult period for Benoît Paire
On a series of negative resultsincluding a defeat in the first round of Wimbledon, the French tennis player recently stopped on his mind, he who is having a very delicate 2022 season (3 wins, 17 losses).
"What is needed is to manage to find the happy medium, to also party, but also to be serious and to prepare well for the tournaments. That's what I have a little more difficulty doing. right now. That's why I'm going to start from scratch. It's been two days since I drank alcohol, I'm in the middle of a cure. I take pleasure when I go to train, when I is playing with my friends, but coming to a tennis match right now," the 33-year-old told Brut last week.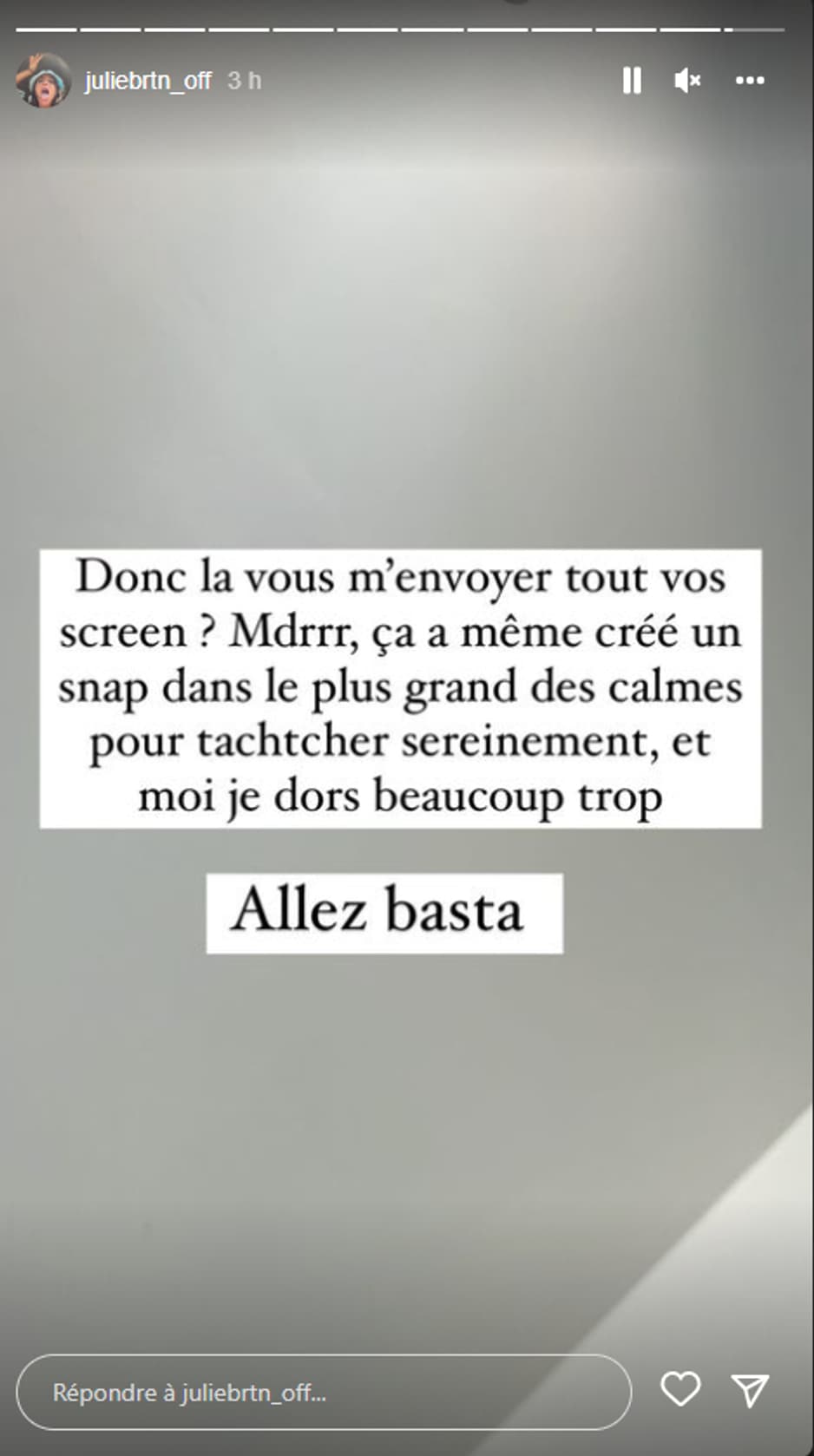 After a slight improvement at the Australian Open, the French tennis player has since fallen back into his ways. Whether at Roland-Garros or Wimbledon, he chained the disappointments. "I have a little stress arriving on a court when that's what I liked when I was good before, he explained. Even without training a lot, I managed to get out of big matches because I liked that, the adrenaline. I liked the moments of stress and now it became more and more complicated. As soon as I am stressed, I get anxious and I panic. It is difficult because I don't feel so happy in my view, because tennis is complicated."
After a short break, the 92nd player in the world is expected at the Gstaad tournament (Switzerland) to play the double with Joao Sousa against the Swiss Marc-Andrea Huesler and Dominic Stricker.